Bosch Rexroth valves
Special sales campaign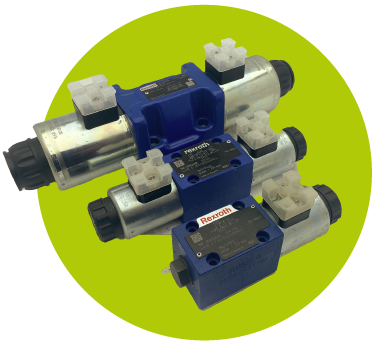 Welcome to our special sales promotion for Bosch Rexroth directional control valves and check valves. Below the table, the order button will take you directly to your e-mail programme. Please indicate the respective order number and item quantity in your e-mail. Thank you very much!
BK-Systems
Order number
Bosch Rexroth
Material number
Bosch Rexroth
Type code
Purchase 1 pc
Net price/pc
Purchase 5 pcs
Net price/pc
Purchase 10 pcs
Net price/pc
039040
R900561288
4WE6J6X/EG24N9K4
124,20 €
108,00 €
98,40 €
039037
R900561278
4WE6E6X/EG24N9K4
124,20 €
108,00 €
98,40 €
039036
R900561276
4WE6Y6X/EG24N9K4
126,90 €
110,40 €
93,60 €
039068
R900561274
4WE6D6X/EG24N9K4
110,40 €
96,00 €
88,80 €
039022
R900549534
4WE6HA6X/EG24N9K4
110,40 €
96,00 €
88,80 €
039043
R900567512
4WE6D6X/OFEG24N9K4
138,00 €
120,00 €
102,00 €
039012
R900347495
Z2S6-1-6X/
110,40 €
96,00 €
88,80 €
039017
R900481624
Z2FS6-2-4X/2QV
110,40 €
96,00 €
88,80 €
039016
R900481623
Z2FS6-2-4X/1QV
115,90 €
100,80 €
93,60 €
039020
R900483788
ZDR6DP2-4X/210YM
144,90 €
126,00 €
115,20 €
039206
R900483787
ZDR6DP2-4X/150YM
144,90 €
126,00 €
115,20 €
039019
R900483786
ZDR6DP2-4X/75YM
144,90 €
126,00 €
115,20 €
039059
R901278744
4WE10J5X/EG24N9K4/M
224,90 €
195,60 €
176,40 €
039061
R901278761
4WE10E5X/EG24N9K4/M
224,90 €
195,60 €
176,40 €
039088
R901278760
4WE10D5X/EG24N9K4/M
204,20 €
177,60 €
157,20 €
039014
R900407394
Z2S10-1-3X/
220,80 €
192,00 €
171,60 €
039021
R900517812
Z2FS10-5-3X/V
158,70 €
138,00 €
117,60 €
Buy Bosch Rexroth hydraulic components